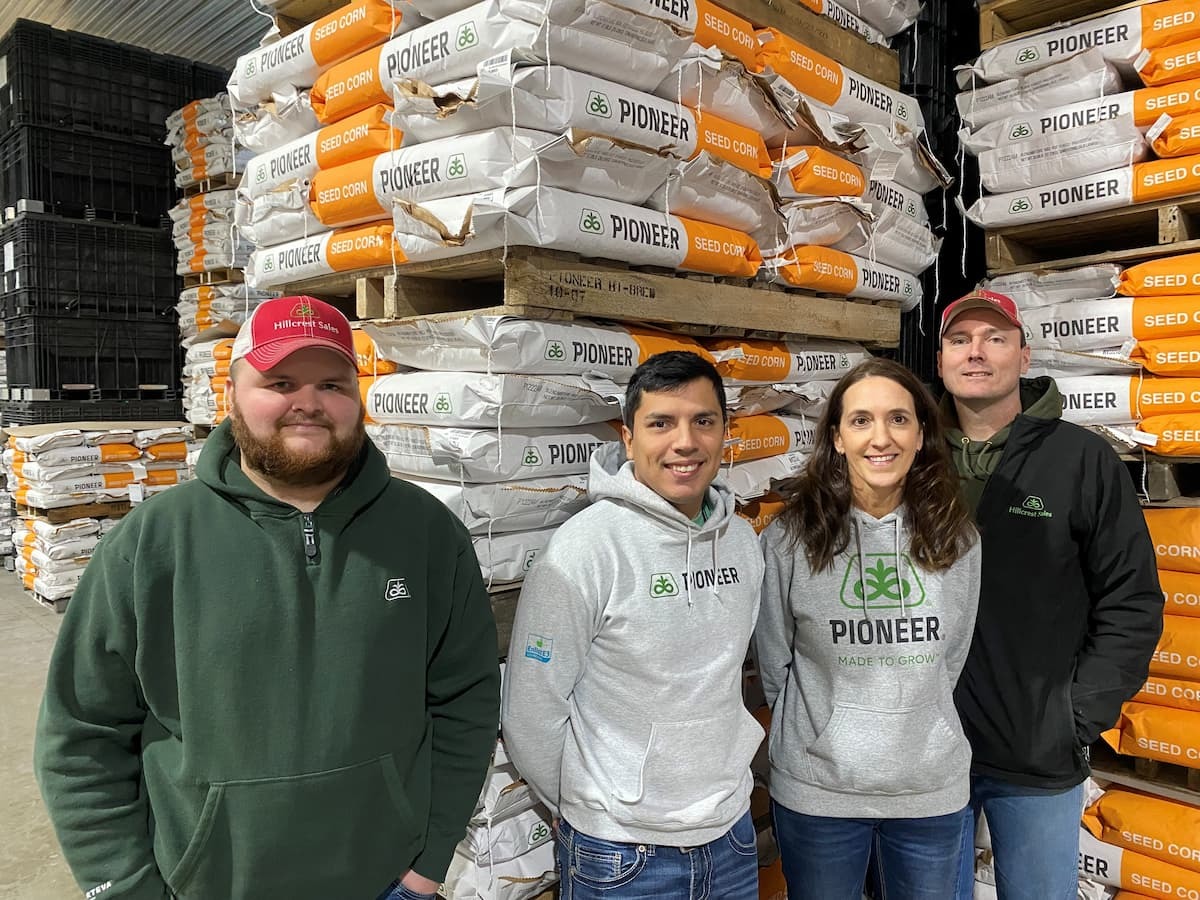 Meet the Hillcrest Sales Team
Chances are, you already know us! The Hillcrest team has been serving the needs of farmers in the Malvern, Iowa, area since 2014 as an authorized Pioneer representative. Our business is owned and operated by the Wilgenbusch family, who have a long history in the local agriculture community. Although the Wilgenbusch family has been in the business since 2014, the history of this business goes long back.
Hillcrest Sales Pioneer agency originated in 1958 when Donald Schroeder became a Pioneer dealer in Malvern. Don ran his agency out of his house in town and stored seed in garages until he eventually built a small shed next to his house. Don built his agency with a reputation of outstanding customer service and hard work. In 1986, Don retired and his son, Dennis Schroeder, took over a portion of his business. Dennis moved the agency to his farmstead south of Malvern and continued to build the business on the same principles of hard work and outstanding customer service that his father had instilled. In 2007, Denny hired Ryan Wilgenbusch as a Sales Associate to help out at the agency. In 2010, Denny and Ryan had the opportunity to purchase the John Deere dealership facility in Malvern. In 2011, the agency was moved to that facility and Hillcrest Sales was formed. In late 2014, Denny retired and Ryan and Melanie Wilgenbusch took over the agency.
Owners Ryan and Melanie Wilgenbusch are dedicated to delivering unmatched customer service, expert advice, and the latest Pioneer® brand corn and soybeans, crop protection, field plans, yield mapping, and a variety of additional production services.
Ryan has been working in Ag retail in Mills County since 2000. He has served on the Mills County Fair Board for the past two decades, including two years as president. Ryan is very involved in the local 4-H program, volunteering many hours during fair time.
Since opening its doors, Hillcrest has consistently won Pacesetters awards, and Ryan was invited to join the task force for the Rep Advisory Committee for a two-year commitment.